Breakfast and After School Club
Our breakfast club, 'Early Flyers', and after school club, 'Discovery Club', are open to all children attending the school. The emphasis is on providing a range of activities to explore & create, promote fun and enjoy some relaxation after school.
Breakfast Club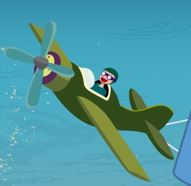 Early Flyers starts promptly at 8.00am. All club members will receive a snack breakfast and drink, typically including cereals, toast, orange juice, milk and fruit. They will then be free to play inside or outside depending on the weather. The children will be encouraged to make new friends and there is also an opportunity for quiet activities such as reading and board games.
All the children are taken safely to their class for the start of the school day from 8:40am.
After School Club
Discovery Club provides care from 3:15pm until 5:30pm. The session will include a mix of fun and quieter activities, a snack and drink. Parents are welcome to pick children up earlier but costs are per session.