Yellow Class
Home learning – Support Pack for Year 1
(Ideas for home learning in case of school closure, child/family isolation, teacher isolation).
Maths
Learnt the counting to 100 song https://www.youtube.com/watch?v=e0dJWfQHF8Y&safe=true
Learn your number bonds to 20.
Practising adding and subtracting within 20 – use objects, a number line or jottings to help you.
Practise your times tables at home using your Times Table Rock star logins (these are on your yellow reading diaries).
Play Hit the button https://www.topmarks.co.uk/maths-games/hit-the-button
Learn your 2, 5 and 10 times tables using Jack Hartmann on Youtube
Learn about ways of measuring length/height (e.g. with feet, hands, blocks, ruler, tape measure) and go on a hunt around your house measuring objects and writing down how long they are. Do the same for weight and volume!
Go on a fraction hunt around your house. Find a half, a ¼ and ½ of shapes, quantities and amounts.
Create a 2D shape pictures using different shapes around the house. Take a picture of it or draw/cut and stick the shapes on paper.
Learn about the different coins and count the money that you can find around the house.
Make a shop in your house and practise counting the number of coins to buy different items.
Practise telling the time to o'clock and half past.
English - Talk 4 Writing
This term we have learnt different story types – a wishing story and a warning story. We have also learnt how to write a set of instructions and a rhyming poem.
Write your own wishing story
Write your own warning story
Write a set of instructions of how to do something.
Write information about an animal – you might want to include a title and different subtitles e.g what do they look like? Where do they live? What do they eat? Wow fact!
| | |
| --- | --- |
| Warning Story Sequence (Bare Bones of the story) | Wishing Story Sequence (Bare bones of the story) |
| Examples include: Cinderella, Little Red Riding Hood, Three Little Pigs, | Examples include: Winston the worried, Beauty and the Beast, Giraffes can't dance, The snail and the Whale. |
| Main character is introduced. | Main character is introduced. |
| Main character is given a warning not to go somewhere or do something. | Main character has a problem and makes a wish |
| Character goes to the place or does it anyway. | A friend helps the main character to overcome the problem. |
| Something goes wrong | Main character's wish comes true. |
| Rescue/Resolution | |
| They learn their lesson. | |
This is the poem we are learning this week:
One is the whale that sat still as a fist.
Two is the mouse that got kissed in the mist.
Three is a python that decided to dance.
Four is a cheetah that sailed off to France.
Five is the hippo that hoped for honey.
Six is the snake that saved all his money.
Seven is the slug that wanted to cook.
Eight is the worm that ate a whole book.
Nine is the newt that needed a nappy.
Ten is the croc that was far too snappy.
Have a go at changing the poem to your own animal and rhyming words.
Phonics-
Spelling
Go on a book hunt and find the following:
'ed' endings

(walked, trapped, jumped, called, etc).

'ing' endings

(walking, running, bouncing, jumping, etc).

'er' endings

(baker, walker, singer, dancer, etc).
Write down all the words you can find!
Reading
Choose a story and read to your favourite cuddly toy.
Read a story to an adult and then ask them questions about it.
Read a book out loud with lots of expression.
Choose your two favourite book characters, combine them and then draw them. Create a name and label them.
Who is your favourite author? Find out different titles of the books that your chosen author has written.
Read a magazine and highlight the key facts.
Read a story, draw the front cover and invent a new title for it.
Read the beginning of a story and create your own ending.
Read two books and write about which one you prefer and why.
Read a book of your choice; write down 3 true facts and 1 false fact. Can a partner find the false fact?
Read a story and change the main character as you read.
Choose a text and read it using silly, funny voices. (Squeaky, whispering)
Find the funniest place you can read in your house and take a picture of you reading there.
Create a book review of a book you have at home.
Science
Create a shoe box habitat for an animal of your choice.
Create a poster on animals and their habitats.
Create a healthy eating plate.
Create a fact file on an animal and their habitat
Create a spider diagram of all the animals and plants that you can think of.
Grow your own plant and record how it grows over 4 weeks.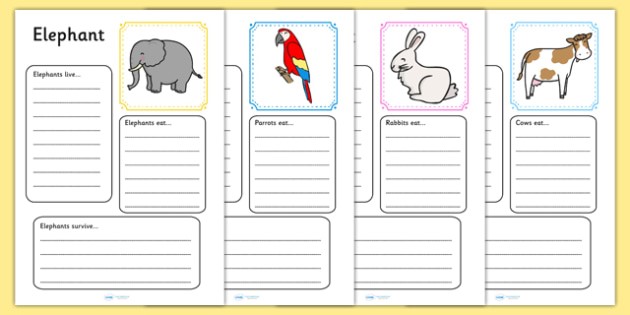 3D Curriculum - Communication
In our curriculum lessons, we have been learning all about ways to communicate both in the past and present.
Use junk modelling design your own form of communication.
Research Alexander Graham Bell
Find how people used to communicate in the past.
Research information about Samuel Morse who created Morse Code.
Create your own secret message using Morse Code.
Write what you think the best form of communication is and why.
PE
Put on your favourite song and create a dance routine. Don't forget to think about your movements and how you can explore the music using your bodies in an expressive way.
Create a gymnastic sequence. A gymnastic sequence is where two or more skills are performed together.